February 11th, 2016
10 Ways You Can Beat Exam Stress
Exams are a challenge. You want to beat exam stress? Read on
1.Eat Right
[Source]
Now is the time to stock up on fruit and vegetables, lay off caffeine and burgers. Foods and drinks high in caffeine and sugar can make you crash. 5 a day can help balance your mood, making it easier to study. More on healthy eating http://www.nhs.uk/Livewell/Goodfood/Pages/eight-tips-healthy-eating.aspx
2. Zzzzzzz
[Source]
8-10 hours of sleep improves concentration. No point cramming the night before an exam either, sleep will benefit you far more. Mariah Carey says she needs 15 hours of sleep before she can sing at her best.
http://www.huffingtonpost.com/2012/01/02/celeb-sleep_n_1174812.html
3. Can you make a deal with your family?
[Source]
Now is a good time to let your room get messy, and hold off on the chores. Talk to your family and make a deal, they might understand that exams don't last forever, and you can do your chores when the studying is done!
4. An amazing study environment
[Source]
Saying that, make your revision space amazing. Gather your best highlighters, put a little plant on your desk, make sure your space is tidy. All the things you can do to make you want to be there.
5. Timing is key
[Source]
An epic, colour coded, detailed revision timetable can help to manage the time you have. Make sure you leave plenty of time for breaks, and spend them doing fun stuff like listening to music or hanging out with friends. Even if it's a short break – can you phone a pal?
6. Talk about the nerves
[Source]
You're all in it together! And it's the worst thing ever! Tell your friends, tell your parents about how you're feeling and go on about it, milk it.
7. Get help from the experts!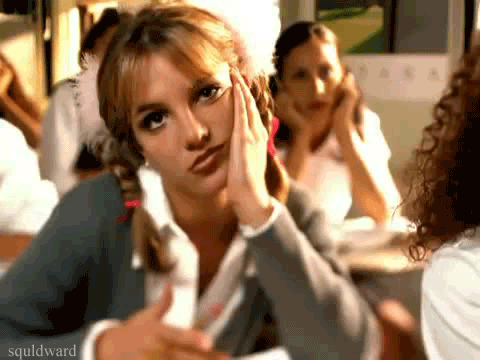 [Source]
It's a good idea to get as much guidance out of your teachers as possible, and your school/college will have student support who can help with ways of dealing with exams. Take full of advantage of your school's help, that's what it's there for!
8. Examercise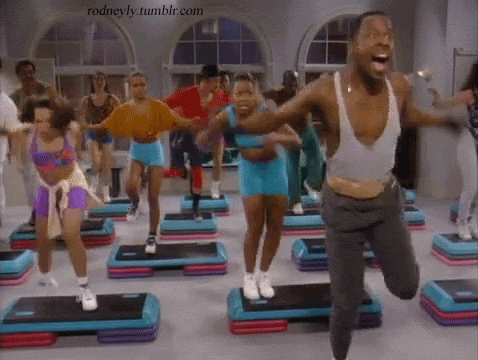 [Source]
Keep active during exam season, go for a jog with pals, do some yoga, boxing, football even a little walk can help stave off the stress. Staying stress free can help you perform better in the exam.
9. Perspective
Yes these exams are important. No you won't remember what you got in a few years. You might remember what you learned during this time though, keep in mind the grade you get isn't as important as your sanity!
10. Treats
 [Source]
Give yourself a fun treat at the end. 'When these exams are over I am going to___' Watch a box set? Lie in the park? Fill in the blank.
The best way to beat exam stress is to talk to the student support at your school or college. Ask your teacher how to get in touch with them. If it's still getting you down, don't hesitate to talk to your GP or call NHS 111.
Always talk to someone about how you're feeling, someone you trust or a helpline, such as Samaritans on 08457 90 90 90, for confidential, non-judgmental emotional support. Or ChildLine 0800 1111 to get help and advice about a wide range of issues, talk to a counsellor online, send ChildLine an email or post on their message boards.
We didn't make this up, information from here:
http://www.nhs.uk/Conditions/stress-anxiety-depression/Pages/Coping-with-exam-stress.aspx
Mind also have some tips:
http://www.mind.org.uk/information-support/tips-for-everyday-living/student-life/coping-with-academic-work-and-exams/#.Vpd6aIRJ1PN
As do Young Scot:
http://young.scot/information/learning/how-you-can-survive-the-stress-of-exams/